PoolTogether is designed to help you to grow your savings in a fun and engaging way. It's a financial tool that offers potentially outsized returns without the downsides of giving up custody or losing your underlying assets. This means providing prizes and guaranteed rewards like $OP tokens for depositing.
What's your favorite memory of PoolTogether? For many it is still the $100,000+ prizes of V3! However, large prizes meant it was unlikely most people would win. Not winning leads to frustration.
PoolTogether V4 fixed this. The daily prizes create thousands of winners every week! Yet it created a different issue. These daily prizes are smaller ranging from $1 — $2,500 at most. People win — but the potential upside isn't thrilling enough. It's not life changing.
PoolTogether depositors generally want both — the chance for a life changing prize and consistent smaller rewards.
Now that is possible! 🏆
With the passing of PTIP-83 the prize machine is getting upgraded!
The protocol now supports small daily prizes, large infrequent prizes, and guaranteed rewards. 🤯
Back to Life Changing Prizes
This is a fundamental upgrade to how the PoolTogether protocol delivers prizes and scales. Initially, the large prize is $5,000 and is awarded every ~30 days. This prize is the same across all networks (Ethereum, Polygon, Avalanche, and Optimism)
The remaining prizes are optimized for each network: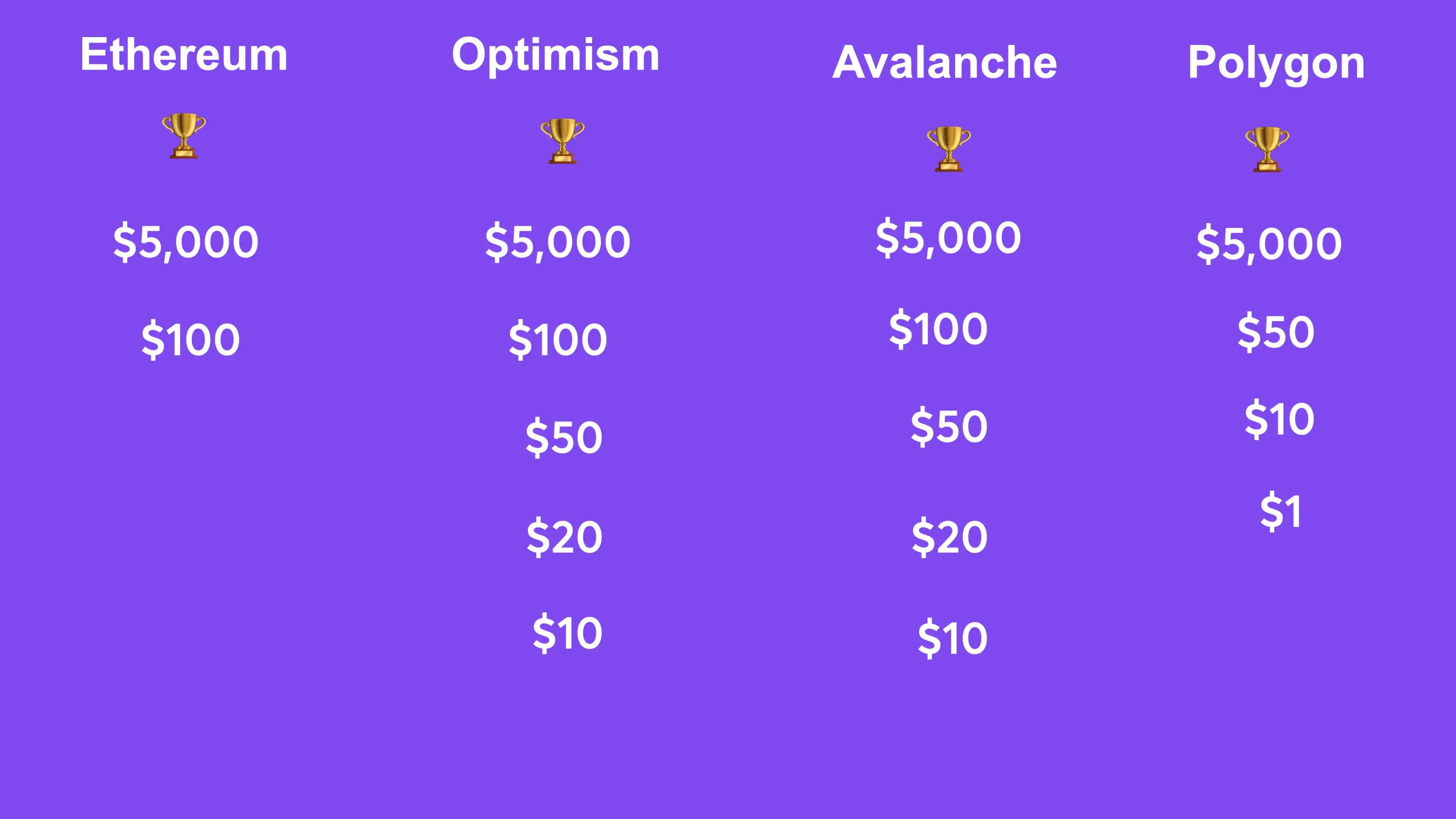 Ethereum has the largest prizes but lowest chances of winning

Optimism & Avalanche have medium prizes

Polygon has the smallest additional prizes but more frequent

All networks offer a higher expected return than the yield source!

Optimism $OP rewards continue until March 28th
You can see the details of the prize distribution here:
Want to see details on who won each day? Check out PoolExplorer.win
What's next?
This is the first step in combining life changing prizes alongside daily rewards. As deposits increase, the headline prize will keep getting larger.
So let's pooltogether and change the world!
Ready to dive in?
The PoolTogether protocol is non-custodial and autonomous, be sure to understand the risks of using decentralized finance software before using it.