Well that was fun, wasn't it.
The PoolTogether Community's very first PoolCon went better than I could have ever hoped.
When I started with the community back in December 2021, I was taking notes in nascent Marketing group meetings. I remember working with Smart Investor, MkKoll, Anne, Smart Tree TV, and Loitering_Gorilla on hashing out what a Marketing Team looked like for the PoolTogether Community.
We hosted a brewery takeover at Permissionless in the spring, a Pooly NFT party at NFT.NYC in the Summer, and decided it would be valuable to assemble the community soon. We agreed that if we could get enough people in a room and aligned on a vision for PoolTogether, then we could really grow from a place of trust and collaboration.
The Growth Team proposed PoolyCon and the community approved it in December of 2022.
From December 17 - February 27th it was a mad dash to secure a venue, brewery, offsite excursion, and housing for those who needed it.
In the end, we had over 100 people register for PoolyCon, and over 80 showed up throughout the day-long conference. We had unlimited coffee, tea and soda, delicious pastries, as well as chips, salsa, and spinach dip under a heat lamp.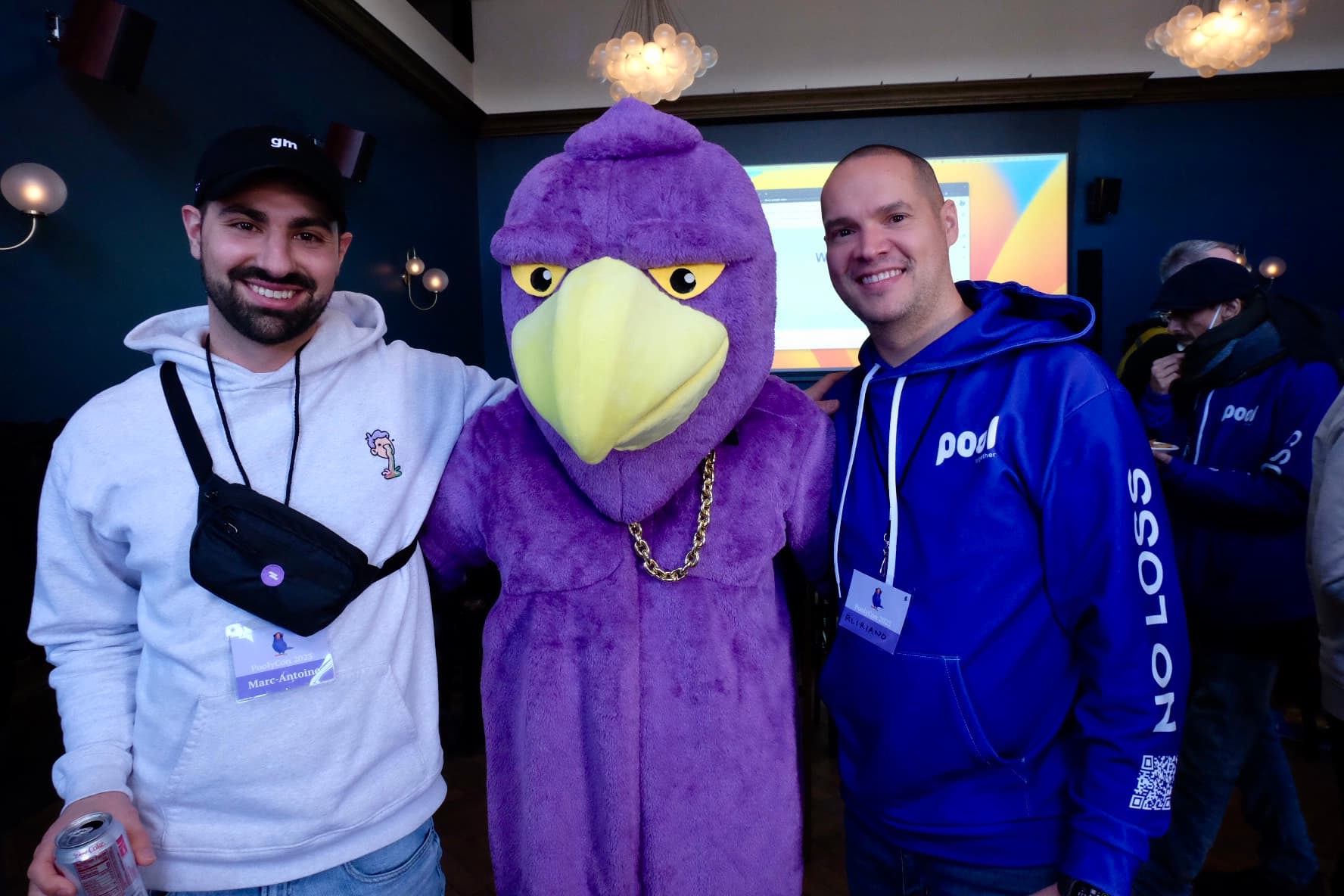 We had talks, awards, announcements, surprise guests, disruptions, maybe Vitalik's mom Natalia popped her head in, yelling from Gabriel Haines, and super special speakers.
Let's start with the talks:
The Talks
Leighton presented his vision for PoolTogether, where the protocol is today, and hyped the hyperstructure! Video
Brendan presented the PoolTogether hyperstructure and explained how any coin, any yield will actually play out.  Video
Alex presented the brand of Pooltogether, and how the community makes the brand and that's way better. Video
Ally and Trevor presented Poolygotchi, the gamification of the PoolTogether Protocol! Video
And there was a panel of PoolTogether Super Community Members led by Tjark. Richard, Livster, and Oops all addressed the big purple Pooly in the room: Community is PoolTogether's superpower. Video coming soon.
Torgin gave a talk on security during lunch and people actually stayed and listened! It was a riveting 45 minutes and lead to some great conversations afterward. Video coming soon.
McOso presented on Pooly Pals Season One, where you can mint a Pixel Pooly and purchase traits to defend DeFi. Video
What made PoolyCon special is that the PoolTogether Community is made up of folks who are also in other communities! That's the power of Pooly! We have Poolers all over the place and PoolyCon has space to hear from all of our frens.
Seb from Zapper presented on web3 mass adoption. Seriously, will our moms ever join? Video coming soon.
Evgeny from Zerion presented on how PoolTogether and Zerion work really well together. Video coming soon.
Kelvin from Optimism presented on exactly what happens when you deposit USDC into the PoolTogether protocol on Optimism. Video
Stani from Aave dropped by to give advice on how PoolTogether can grow like Aave. Video coming soon.
Awards
Leighton handed out Pooler of Great Distinction Awards to Community Members who have made significant contributions to the growth of the protocol. Recipients got a bird trophy and it was a highlight of the conference for many as you can see from these photos.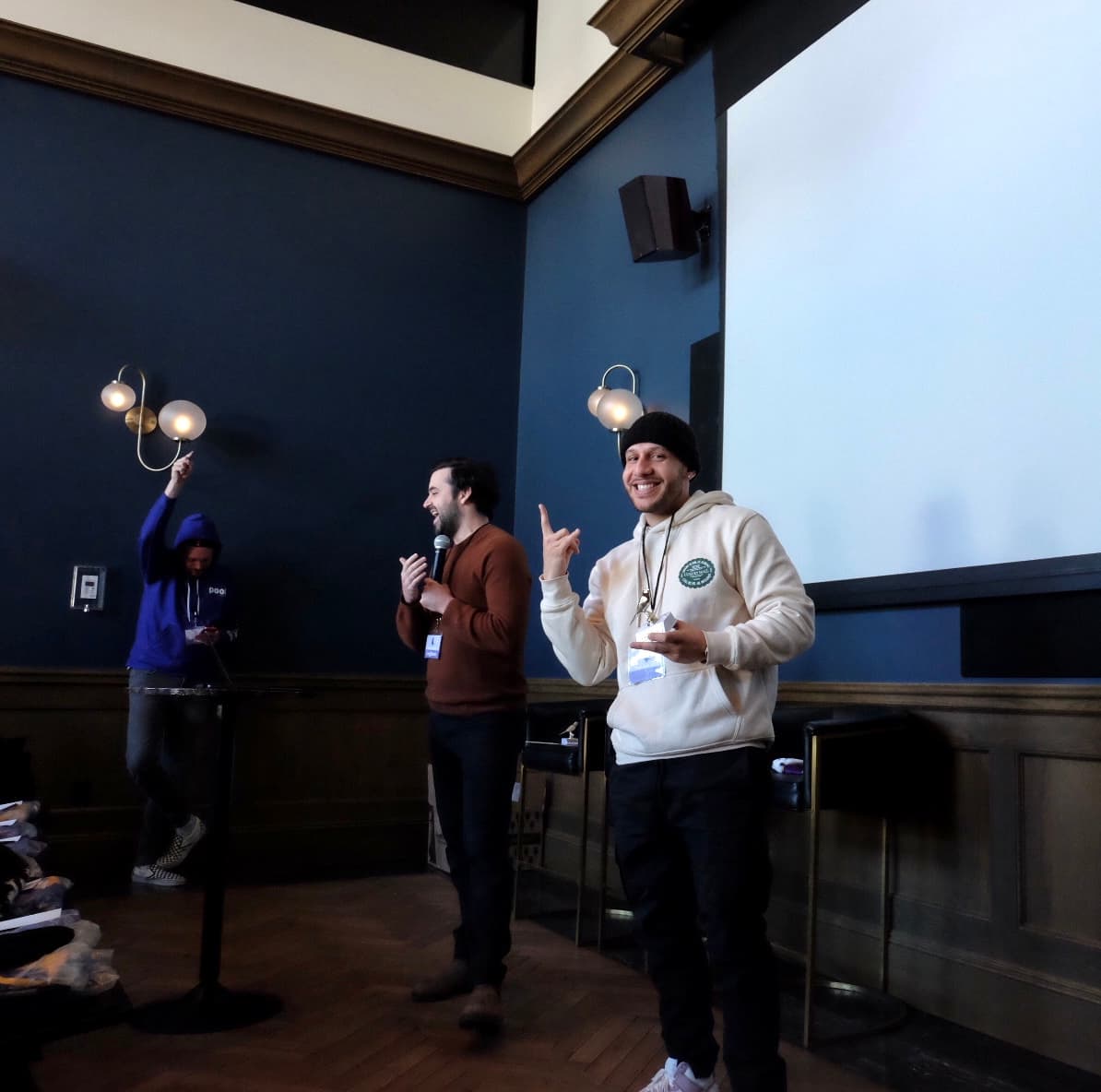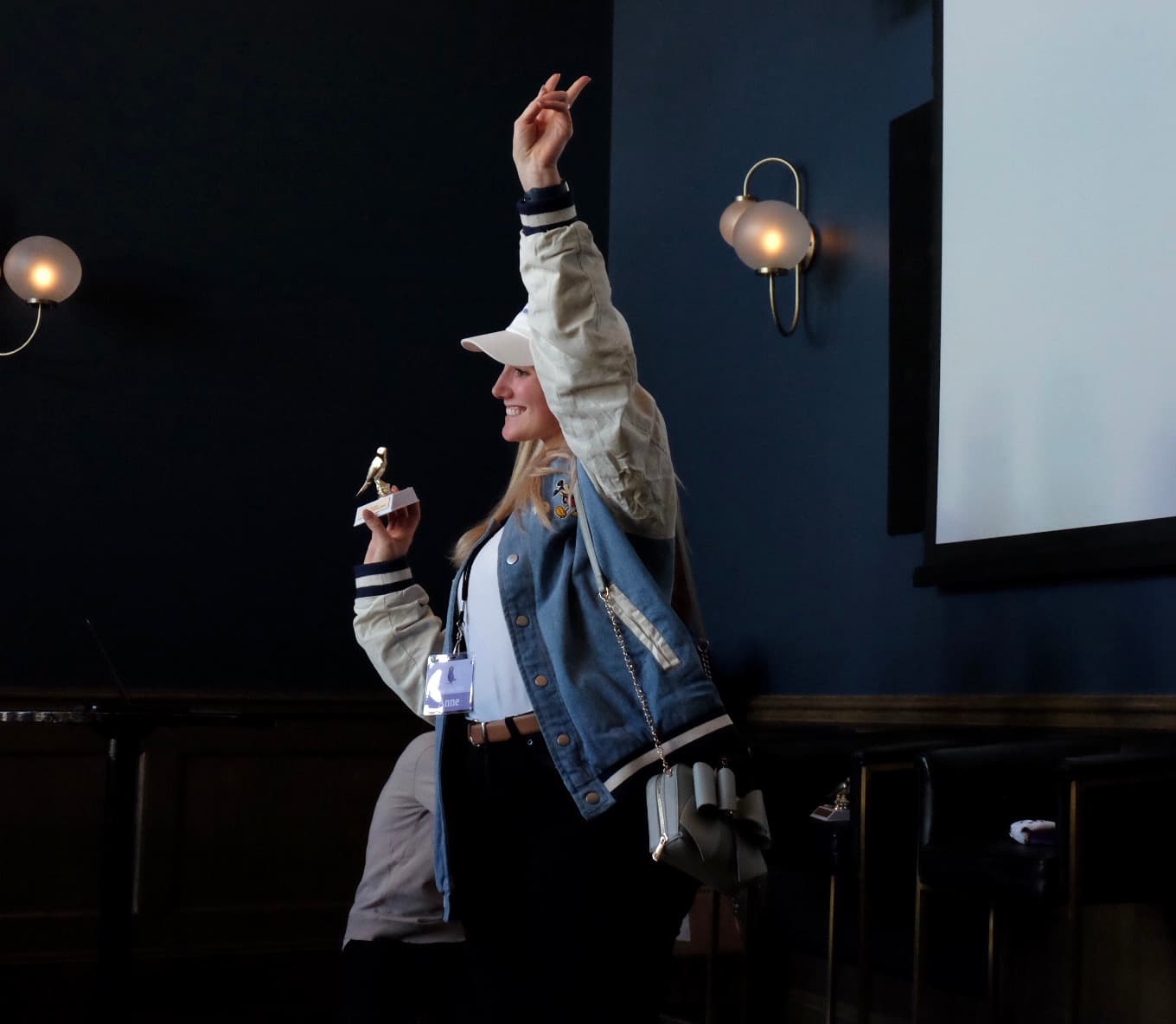 Announcements
We announced PoolTogether Spending Card on Juno, Poolygotchi updates and timeline, Friends of Pooly Season One, Rainbow X Pooly NFT and App Icon that has since raised over 30,000 for Coin Center and Friends of Pooly. With the Base talk we announced PoolTogether Hyperstructure on Base, and that Aave's algorithmic stablecoin GHO would be a launch token.
Results
I'm excited to point back to this $15,000 investment from the PoolTogether Community as a launching point for the kind of growth that gets us to every wallet deposited, every protocol integrated, and a million dollar prize. And honestly, PoolyCon exceeded my own expectations: more people showed, more people stayed, and more relationships were formed and strengthened.
You can see the early results from Tjark's Post-PoolyCon Survey posted to governance. I think the highest praise from that report is that all responders would attend the next PoolyCon. Do you hear that, Vitalik?!
And who knows, PoolTogether had a team in the ETHDenver Hackathon… maybe we will host our own hackathon next year?!
It was a privilege to host PoolyCon, and to see a team of people lock arms together and make the thing happen. Tjark, Leighton, Noxe, Darby, Bab, and you know… even Andy made PoolyCon our first and best conference ever. Check out the Twitter Highlight Thread and give it a lil RT won't you!?
Bonus Prizes!
Congratulations to turd.eth and airtune.eth for winning a month-long 40K delegation on Optimism thanks to their claiming the PoolyCon POAP.